INVEST WITH US
Apply to become a Joint Venture Partner with us.
Become a lender
Looking to earn a significant return on your cash? Be our private lender.
Rent to own
Want to leave renting behind, but don't have a down payment? Rent to own!
20+
YearS Of COMBINED
REAL ESTATE
Success
AT Work.
START GROWING YOUR
WEALTH  Today.
We are a Canadian real estate investment company located in Windsor and Essex County, Ontario focused on buying, selling and renting single family and multi-family homes, condominiums and apartment buildings. We take pride in selling and renting homes that are safe, clean and affordable while ensuring all of our investors are completely satisfied with their experience.
Investment Process
The North Shore Properties Team is constantly seeking out real estate investment opportunities for buy-and-hold real estate investors who don't have the time, tools, or tactics necessary for a cash flow positive return. 
Your Investment Return Target
Our real estate investment return targets for our investment clients include:
7% or greater for money lenders; and,
12% or greater for joint venture property partners.
 What We Do
Let us help you invest to grow your wealth through real estate.
Joint Venture Partners
Continuing to grow with our joint venture partners
"Having very little knowledge of real estate investing and zero experience, the North Shore Properties Team was able to help me understand how I could make a return that was significantly higher than what I was currently earning in a mutual fund while also putting the equity in my home to work!"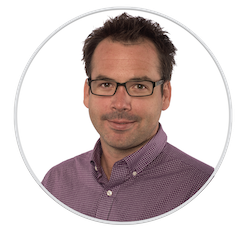 Jon Orr
Joint Venture Partner
 Our Team
We are ready to grow with you!
Our Numbers
If you want expertise, then you've found it.



Frequently Asked Questions
You Ask, We answer.
Choosing Who To Invest With Is Hard.
We're here to help.
It is likely that you have many questions about how you can best invest your extra savings to build wealth.
Visit our Frequently Asked Questions (FAQ) area to get answers.
Reach Out to Us!
Our real estate investment team is standing by to help!
Get your Free WEALTH BUILDING COACHING CALL
Schedule a day and time to discuss your financial goals and we'll help you get on track to attaining them!